Company Information
Message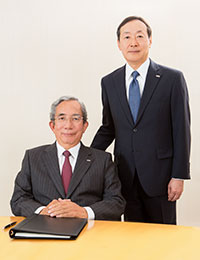 At J-POWER ( Electric Power Development Co., Ltd.) we have been supplying low-cost, reliable electricity for over 60 years while constructing and operating trunk transmission lines to contribute Japan's economic growth and improve people's living standards. The J-POWER Group operates power stations at 95 locations nationwide as of the end of March 2016 with a total installed capacity of about 18,000MW and transmission lines of about 2,400 km in Japan.
We have been providing engineering consultancy services overseas for over half a century, primarily in the developing countries. These consist of consulting operations covering surveys, design and construction supervision in the areas of hydroelectric and thermal power generation as well as power transmission and substation and also including environmental measures. Leveraging this experience, we are actively engaged in the development of overseas power generation business. We have participated in various projects with total capacity 20,470MW(owned capacity:7,500MW).
Last year, the Japanese government formulated a power generation mix targets for 2030. In addition, the international society agreed to new CO2 reduction targets. Moreover, the electricity system reform is steadly advanced such as the full-scale liberalization of retail business and the abolishment of wholesale regulations from April this year. Thus, Japan's energy sector is undergoing major changes.
Amid radical changes in business conditions, we will continue to exert our utmost efforts to fulfill our mission, that is, "We will meet people's needs for energy without fail, and play our part for the sustainable development of Japan and the rest of the world. "
June 2016
Masayoshi Kitamura Chairman

Toshifumi Watanabe President